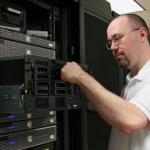 There has been so much hype on both of these new search engines that it's getting to be too much.  I've been hearing about them for almost a year now, and yet, we still wait. Both engines are expected to be released this month, but there has been no official announcement and both sites are still not functioning.  To take a step back, let's explain what they are, and why the hype.
Kumo – http://kumo.com
This is Microsoft's next attempt at beating Google. They are redoing their Live search, and adding more features, as well as re-branding it into Kumo. The site is not live yet, but there has been some beta test and screen shots released showing some of the advantages of it. It will be a little different from Live, which is currently operating as Microsoft's main engine.  The new site will incorporate much the data that they have for Live, but will have blended results and will incorporate many new features that have become popular on the web.  Microsoft is hoping there new site will be just what the doctor ordered to help rival Google's search.
Wolfy Alpha – http://www.wolframalpha.com
This is the long awaited, much hyped Google killer. However, this will not kill Google because it doesn't return website results, but actual answers. Unlike traditional search engines that only display a list of sites, Wolfy will actually try to answer the question.  A person can type in something like 'how far is the sun from the earth on this certain day', and instead of bringing back some sites that may or may not have the right answer, Wolfy will actually try to answer the question and return the real result.  Although this will be extremely helpful and time efficient, it doesn't direct people to website where they can learn more about it.  This means that it will be useful, but not quite a Google killer.
Both of these new search engines are expected to be release in May 2009, but neither has actually launched yet so we are still waiting for Wolfy and Kumo.