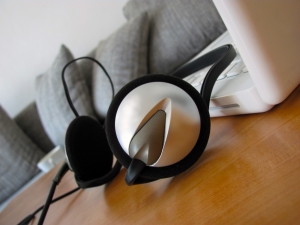 One popular review of the original MagicJack device raved, "You can make phone calls right from your PC! It's like magic!" Now that the new MagicJack Plus doesn't need to be connected to a PC, many consumers are hoping that the new features will help further streamline the internet voice-calling experience. With all of the exciting buzz about the MagicJack Plus, you might be curious as to how this device actually works.
The "Magic" of Internet Phone Service
The concept of using the internet to make telephone calls is hardly new. Services such as Skype and Vonage have already made their mark in the arena of easy (and inexpensive) internet phone calls. Even Google recently released a browser based plugin for gmail (a web email service) which allows users to call any phone in the United States, free of charge, right from their gmail inbox. MagicJack uses the same concept, though the MagicJack Plus is now a stand-alone device, and doesn't require a PC in order to make calls.
Some people are even going so far as to say that internet phone will be the number one voice communication pathway of the future, making conventional landline telephones obsolete.
Integrated ARM CPU
To understand how the MagicJack Plus works, you have to understand the significance of the on-board ARM CPU. Since the MagicJack Plus has an integrated CPU, this means that it can make calls without needing to be connected to a PC. Having on-board CPU makes the MagicJack Plus more versatile, and also more efficient at making calls.
Set-Up
The creators of MagicJack Plus have claimed that this device will be able to make phone calls only minutes after being removed from the box. Simply plug the power cord into an outlet, connect it to the device, and then set up the internet connection. The MagicJack Plus includes a RJ-11 phone jack, which can be configured with wireless internet much in the same way as any other wireless device.
Making Calls
Just like the original MagicJack, the MagicJack plus is very easy to use after the initial setup. Since the MagicJack Plus doesn't require any software installation on your PC, you can be making phone calls right after you finish connecting your MagicJack to the internet. Simply dial on your telephone the same way as you would when making any other call. However, be aware that since MagicJack Plus relies on your internet connection, you will lose your call if your internet connection becomes disconnected.
The magicJack plus comes just as the old magicJack did, with unlimited local and long distance calling for ony $19.95 per year with the initial purchase that includes the device costing consumers just a hair under $50.