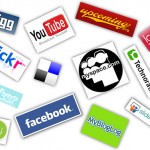 Every few years there are some changes in the search market and alter not only the way people search, but where they search at and how they search.  This search evolution has taken place several times already and it appears that we are heading for a new one.
Look at the early 90′s, when the first engines or search platforms were being produced. At that time, people just looked at categories and then selected links they liked within that space. This was the norm for a couple of years as sites like Yahoo and Excite were first started. These early engines didn't even have a search interface to allow people to type in their own keywords.
The next evolution began when engines provided a chance for people to start typing in their own keywords. This was helpful as people can search for exactly what they wanted and get results based on it. This was good for a while, but people didn't quite know what to type in. These early searches were very broad and usually had only one or two words with it.  It became harder to produce relevant results for these broad based terms so engines got a little smarter.
Search evolution continued in the next phase where engines started making suggestions for people based on their searches. Often, these more relevant related searches were longer tail and had more keywords in them to better describe what the person is looking for and ultimately finding the exact things they want. This made people get smarter and soon enough they were actually typing in the longer tail keywords themselves.
This was the status quo for the past couple of years and both engines and the users have been quite good at finding content that is relevant for them and how to get to it.  This is now opening the door for the next round of search evolution and some of which is already taking place.  Universal search, social search, real-time search are just a couple of new evolution terms that are being thrown out.
This new search process delivers information not only based on links, but in social spaces, connected friends, and even topical resources based on the search.  Today's search will not only produce 10 blue links, but will often show a link to related images, videos, blog posts, tweets, news, and other items that the user may find helpful. This search evolution will continue over the next couple of years as people learn how to incorporate these new tools into their daily lives.
In addition, starting searches from engines have become second fiddle these days as many people are starting their searches from social spaces, mobile apps, and other readers that are bypassing the engines and delivery content directly to the users based on their search.  The search evoluvtion will continue as Darwin has pointed out many years ago.