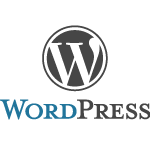 Todays budding blogger has a wide range of blogging platforms to choose from. Squidoo, LiveJournal, WordPress, Blogspot, Ning, and many others all seem to boast similar features at face value. With all the available blogging platforms, deciding which will meet your blogging needs can be a daunting task. However, most professional bloggers name WordPress as their "blog of choice".  The following are a few reason why you should be using WordPress.
Like most other blogging platforms, WordPress is free. However, WordPress has a higher storage allowance then it's competitors — a whopping 3 gigs! Also, WordPress permits you to install their platform on to your own personal website, which most other blogging platforms don't allow. Not only does installing WordPress on your website allow for complete control, but you you can make use of the entirety of the bandwidth provided by your internet hosting plan. That already generous 3 gig limit then become limitless!
While most blogging platforms allow for only the hosting of image files, WordPress offers another another benefit in that you can host not only images but also other types of files, such as PDFs, Word documents and PowerPoint presentations.
A further benefit of WordPress over other blogging platforms is it's open-sourced nature. This gives bloggers a great amount of flexibility. There is a large community that is always building and updating many plug-ins and themes that makes it easy to run a professional website. This reason alone has drawn in many users that previously used the other platforms. Appearance and widgets can be customized completely, making it possible for you to recreate the exact impression of your blog that you've formed in your head.
So, lets quickly review why WordPress is the preferred choice for bloggers. We see that the option is there to install it on your own server. We have the ability to host a variety of files on our blogs, and the open source nature of WordPress code that gives us limitless flexibility. If you haven't already started using WordPress, then now is the time to start!
About the Author:  Matthew Wolfe teaches entreprenuers how to create blogs, generate traffic, and make money with his free video tutorials at The WordPress Classroom. You can also find out more about Matthew, as well as learn more tips and tricks at his personal blog, MatthewWolfe.com.